The role of cybersecurity in sports is an increasingly important topic. With hacks exposing the personal information of athletes in the NHL, MML, and Olympics, teams and leagues also risk having injury lists or strategies stolen. Additionally, fans are also at risk during international sporting events. Phishing dangers increase for big events, domestic and worldwide.
"During the 2014 FIFA World Cup held in Brazil, there was a drastic increase in malicious cyber activity. In a period of 30 days, starting three weeks before the tournament and through its first week, more than 90,000 attacks were launched against related organizations. In the 2012 London Olympics, 11,000 malicious requests per second were received and 212 million malicious connection attempts blocked. Another good example, is the 2016 Wimbledon Tennis Tournament, technology partner IBM saw a 302 percent year-to-year increase of security events and attacks on the official website for the tournament, wimbledon.com."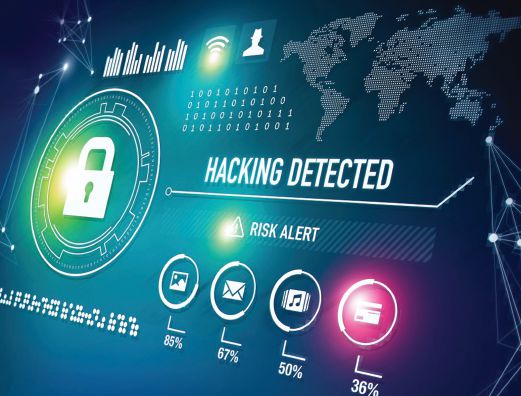 System downtime and hijacking are just two of the many possible outcomes of such attacks. The greater fear is that the game itself can be impacted. "Direct cyber-attacks against sporting events can create a chain reaction of repercussions that can affect related-sectors such as: insurance, regulated gaming, sports broadcasting, advertising, ticket revenue, sports merchandise, professional athleticism and more."
"In the last three decades, power outages have disrupted several major sporting events, including: Super Bowl XLVII (2013), Argentina vs. Brazil Soccer Match (2012), Minnesota Vikings vs. Chicago Bears NFL Football game (2010), 1989 Baseball World Series Game 3 and more." With the increased use of IoT devices and knowing that most of those devices do not have sufficient security integrated, future hackers may be able to control venues, turn off the lights, and cause other safety issues for athletes and fans alike.
Aware of these growing risks, security experts came together for INTERPOL's Project Stadia to discuss the "cyber threat landscape and how it can impact public safety operations." They focused on the "internet of Things (IoT) and industrial control systems; National cyber security capability; Cyber security risk management and Venue cyber security operations" and created a best practices for organizers and venues.
What can fans do to ward off phishing dangers while traveling?
Be aware that "fans traveling internationally to attend high-profile sporting events are more likely to receive phishing attack messages — in fact, phishing-related spam increased by more than 40 percent during the World Cup in Germany in 2006, according to Comsec Group."
Using open networks, which seem convenient and easy, can result in attacks that have the user unknowingly install malware or having their personal data stolen and misused in other popular scams, like the stranded traveler scam—a scam in which the traveler's friends (email list or social media contacts) get messages requesting money because they've gotten stranded where they are.
Increase your odds of avoiding phishing attacks and staying cyber-safe while traveling by following these points:
Avoid free WiFi
Download and update software and patches before traveling
While you're at it, back up everything and leave that backup at home
Use end to end encrypted devices/platforms – and tell family to use them to double check any sketchy information from what might seem your account if you do get hacked
Be suspicious of messages containing links or attachments (especially from untrusted sources or people you don't know)
Be cautious in using your credit card, some places you might be better off using cash
If going off-grid or avoiding social media and email accounts is possible while traveling, do it. It not only might save time and protect accounts but increase enjoyment while on vacation.
And always, always, always: use strong passwords, don't use the same password for multiple accounts, and if it seems too good to be true—it probably is… is your data, privacy, and security worth risking to find out?
Russia is expecting over 1 million fans from dozens of countries for the 2018 World Cup. Wherever you're watching it from or wherever you're traveling to, practicing the above points will help minimize your exposure and hopefully keep your holiday enjoyable and safe.