STRONGER FOR HIGHER EDUCATION
For almost 15 years, Stronger has proudly partnered with many nationally and internationally recognized universities to strengthen their offerings, training, and security. Our goal is to help all Higher Education Institutions be better prepared, more secure, and stronger.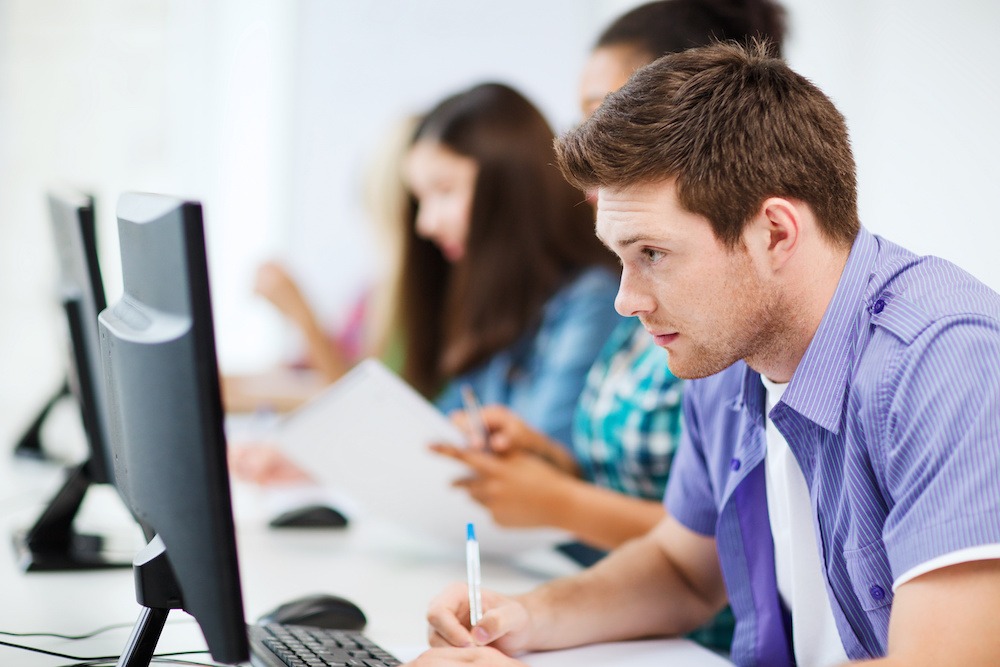 Our experience spans from Ivy League to Community Colleges.
Universities, Colleges, and Technical Schools have a unique place in our world. They help encourage and train the next generation in all disciplines, especially in technology. Stronger specializes in helping colleges and universities train their faculty and staff in Security Awareness Training (SAT), FERPA, PCI, and other privacy and security areas. We work with colleges and universities of all sizes, including State University systems.
ONSITE TECHNICAL TRAINING
Many universities rely on the expertise of instructors within Stronger to bring certification and technical courses to campus for their IT staff. Some of the most popular courses include Secure Programming for developers, Cloud Security, CISSP certification and Data Visualization courses. We work with your team to bring the best instructors and courses to your campus.
INDIVIDUAL REMOTE TECHNICAL COURSES
Often one or two staff members need to hone their skills or develop new expertise to meet the growing needs of the institution. In these cases, we provide live-remote courses that the staff members can join from the comfort of their office. They have no travel or lodging expenses, but they get all the benefits of having a live instructor to learn from.
HELP DESK TRAINING
Large campuses have rotating staff revolving helpdesk issues. Monitoring and maintaining the training of such a dynamic area can be a challenge for even the best managers. Stronger has a platform available that enables managers to assign and monitor the training and progress of each helpdesk staff member. This virtual training is ideal for affordable, start and stop learning during helpdesk downtime.
CYBER RANGES AND HACKATHONS
Cyber Ranges are virtual machine environments that provide instructors with the ability to watch skills development and provide a wide range of labs to help individuals master learning objectives. Plus, running Hackathons on campus is not only a great way to augment skills development but also build community and attract employers to hire star students. Stronger's Cyber Ranges help students learn skills and develop their abilities in a real-world environment while making your institution all the more desirable.
ASSESSMENTS AND PENETRATION TESTING
The University environment is a unique technical network. When working with such a specialized system, it is important to choose a partner with the right expertise. Stronger has the depth of knowledge and experience that Universities need. We work with institutions to assess their networks and provide valuable information on how to best safeguard financial data, wire transfers, and Personally Identifiable Information (PII), as well as protect against system attacks and ransomware.
GDPR AND FERPA
Universities have a lot of PII that is often widely dispersed through different departments. Knowing where the data is can be as important as knowing what data is being kept. We help institutions identify where their data is, how to best protect it, and how to streamline their systems. As more regulations take shape, protecting PII is becoming increasingly important. This is an issue Stronger can help most universities better address.
KEYNOTE SPEAKING
Part of the mission of Higher Education includes bringing key speakers to campus to share important information and increase knowledge. Stronger has several keynote speakers available for conferences or student seminars, including Stronger's CEO and Founder, Heather Stratford. Within the industry, Heather is a unique role model for female tech and cyber students.
Read more at HeatherStratford.com